New Haven Wedding Photographer. Beach Wedding Bouquet
Here is another shot of a flower bouquet. The bride chose a beach theme for this wedding. As you can see from this picture, the flowers are decorated with different size and shaped sea shells. The theme of this wedding in New Haven, CT was a beach. It took place in summer time which is why beach theme is so applicable.
Why does this image work? I love the pastels. This bride chose very light pale pink dress as her wedding dress. I absolutely loved how the flowers looked with the dress at the back. I love shooting flowers this way. In fact, here are some of my other images of bride's flower bouquets that were shot with exactly the same technical aspects:
1. wedding in Danbury, CT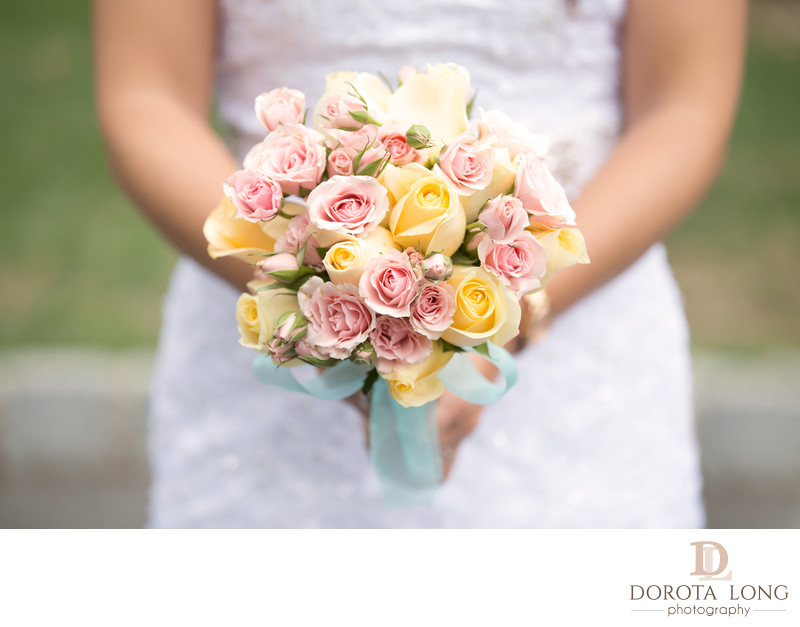 2. wedding in New Haven, CT: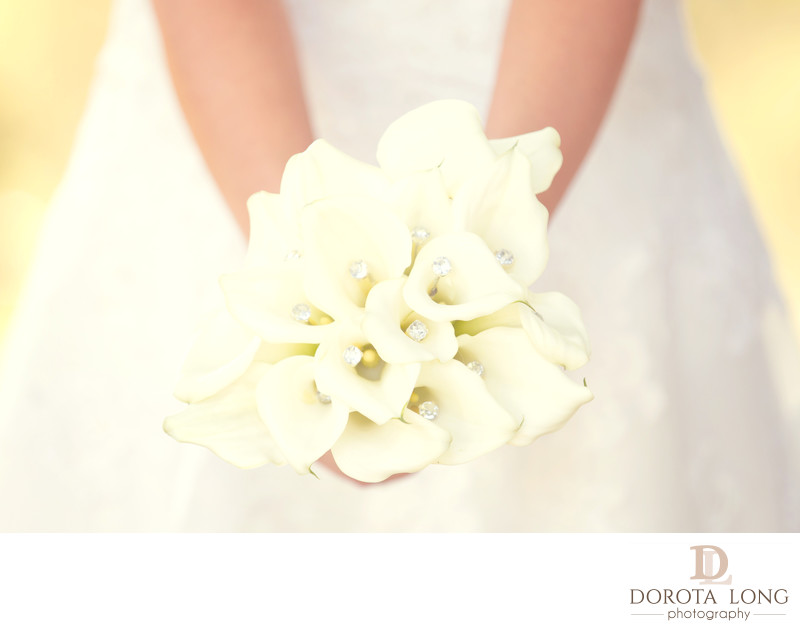 Each of these images was taken at a different wedding. These weddings were of different sizes, the brides were of different age but every image shows a beautiful bouquet. The purpose of this photograph is to show beautiful flowers and not the bride, in fact, showing the bride's face would most probably draw viewer's attention away from the flowers. This is why I decided to crop the bride's head out of the main focus and place the flowers as the main subject.
Location: 450 Lighthouse Rd, New Haven, CT 06512.